wHAT'S INCLUDED IN OUR SERVICES
PACKAGE 1
Monthly Accounting
Many businesses don't look to their bookkeeping to make every day decisions. The business owner has a sense of how the business is doing and checks the bank account only if they wonder how much money the business has. If you need someone to simply take the accounting off your hands, this package is for you.
PACKAGE 2
Weekly Accounting
Not all businesses can wait until the end of the month to receive their financial reports, as the owner/manager prefers to have the numbers on hand early. On a weekly basis, we update the bookkeeping and provide a report so you remain consistently well-informed about the happenings in your business.
PACKAGE 3
Deluxe Accounting
Sometimes you need more than just an accounting department—you also need a CFO. We'll handle your tax compliance and reporting, business strategy, cash flow management and projections, and all other tasks of a responsible and efficient CFO.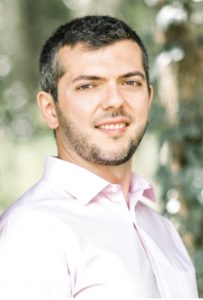 AWARDS AND ACHIEVEMENTS
2019 Passed the CMA Exam
2018 Passed the CPA Exam
2016 Became a member of the Forbes Finance Council
2016 EY Young Entrepreneur of the Year Southeast Semi-finalist
2016 Gwinnett Pinnacle Award "Young Entrepreneur of the Year" Winner
2015 Gwinnett Pinnacle Award "Rising Star" Winner
2015 #1 Business Plan Consultant in Atlanta by Thumbtack
I'm not going to give you a secret formula for your business that will make savings happen overnight. No one can do that, no matter how much you pay them. Let's face it — we've all been in that situation where you pay a consultant to make your problem disappear only to find that you would have been better off just going on vacation with that money.
Jane starts a wedding photography business. She already has bookings on most weekends for the rest of the year to keep her busy and hopefully fill up her bank accounts. Jane diligently sets aside 15% of her income. She used an online income tax calculator to determine that will be her effective tax rate. The rest of the income she uses to pay her personal bills and enjoy a well-earned vacation. Fast forward to February when Jane sits down with her tax preparer…