Stress-free accounting and taxes for small business owners
Are you tired of worrying about your taxes and accounting? Want to focus on growing your business without the headache of dealing with numbers and deadlines? We can help!
Our firm, founded specifically to support small business owners, offers expertly tailored tax and accounting packages. Our team of industry professionals doesn't simply prepare your taxes and perform bookkeeping; they provide personalized tax strategies to maintain accurate financial records and to maximize your savings. We leverage innovative tools like Gusto for comprehensive payroll management and specialize in QuickBooks Online.
We go beyond offering services. We build relationships. We aim to be your trusted partner, allowing you to focus on your business while we handle the numbers. We take responsibility for your accounting.
Act now to take advantage of our limited-time offer: a FREE one-hour consultation with one of our tax experts. Valued at $350!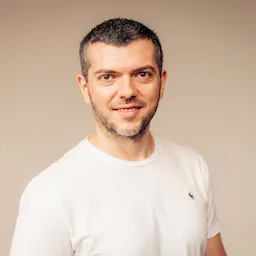 AWARDS AND ACHIEVEMENTS
2019 Passed the CMA Exam
2018 Passed the CPA Exam
2016 Became a member of the Forbes Finance Council
2016 EY Young Entrepreneur of the Year Southeast Semi-finalist
2016 Gwinnett Pinnacle Award "Young Entrepreneur of the Year" Winner
2015 Gwinnett Pinnacle Award "Rising Star" Winner
2015 #1 Business Plan Consultant in Atlanta by Thumbtack
Tax strategies save self-employed marketer thousands
Rick, a self-employed marketing professional who previously filed his own taxes, saved $18261 in the first year of working with Centaur Digital Corp to develop and implement an appropriate tax strategy
Business owner outsources accounting, saves 260 hours Annually
Mia owns multiple businesses but is not receiving strategic planning from her current accountant. She hires Centaur Digital Corp to fulfill her accounting and tax needs. Mia files her taxes on March 5th, a first without an extension, and saves 260 hours by outsourcing her bookkeeping.
Vlad saved me a lot on taxes. He made sure I took advantage of all the tax strategies I could. And he educated me and helped me with a very stressful tax situation. I'm so happy I have him as my accountant.
Lightpalace Productions
I've worked with Vlad on my business accounting and tax needs. He responds in a timely matter and explains things in ways I can understand. He is always available for any tax questions I need to be answered. Would highly recommend!
Vingi LLC
Design and animation company here. We've worked with Vlad and Centaur Digital for our business accounting and tax needs multiple times now. The service is prompt and timely. And, provides concise and clear explanations of tax matters that are relevant to us and the industry. Centaur Digital makes doing taxes a lot easier. I can't recommend them enough!
Electric Esthetic
Our company has worked with Vlad and Centaur Digital for our business accounting and tax needs for over a year. Vlad was prompt and timely to respond and provided concise and clear explanations of relevant tax matters. We high recommend him to anyone looking!
Good Good Media
We needed an accountant to help us with our business and personal taxes. I tried many other accountants, but none were as knowledgeable and reliable as Vlad! He's super professional, and always there when we need him. We saved a lot of time and money by working with him, and he was able to answer complicated tax questions in a simple way. He's awesome!
Used Conex
I can't recommend Vlad enough. I've been working with him for 2 years now, and in that time he has helped manage taxes for my single member LLC as well as my larger company (which I share with 2 partners). I've been impressed with his clarity, timeliness and the overall quality of his work. 5 stars all around.
Frame Collective
Centaur Digital made our accounting and taxes easy to manage. I can't recommend them enough. Vlad was prompt and timely to respond and provided concise and clear explanations of relevant tax matters.
Devin Tech
I am so grateful to have found such a fantastic accountant in Vlad. Not only are his services top-notch and professional, but he's also gone above and beyond to make sure that my finances are in order. I appreciate the time and care that Vlad puts into each of his clients. He's always available to answer any questions I have and provide valuable guidance on financial matters. I highly recommend Vlad to anyone in need of an accountant. You won't be disappointed! 5 stars!
Chasing Poker Greatness
I've really loved working with Vlad this last year. He's taken basically everything off of my plate and allow me to do what I do best: run my business. Vlad is the star of the show behind the curtains making sure everything else continues running smoothly!
Patrick Cason LLC