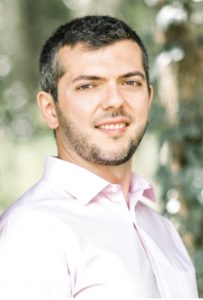 VLAD RUSZ, CPA
If you need some extra help to take your business to the next level, contact us and we can help you succeed.
CONTACT US
AWARDS AND ACHIEVEMENTS
2019 Passed the CMA Exam
2018 Passed the CPA Exam
2016 Became a member of the Forbes Finance Council
2016 EY Young Entrepreneur of the Year Southeast Semi-finalist
2016 Gwinnett Pinnacle Award "Young Entrepreneur of the Year" Winner
2015 Gwinnett Pinnacle Award "Rising Star" Winner
2015 #1 Business Plan Consultant in Atlanta by Thumbtack
Centaur Digital Corp was incorporated in 2019 to provide a variety of accounting services to small and medium sized businesses throughout the world. There have been numerous advances in accounting technology in recent years, however they always take a while to trickle down to the smaller enterprises that employ so many people throughout the world. This trickle down effect is present in many industries, but there are numerous ways that smaller businesses can take advantage of new technology to help them grow and generate larger profits. However, proper implementation of these technologies is paramount. Centaur Digital Corp is here to help you identify relevant technologies and implement the right ones in your business's accounting system.
While Centaur Digital Corp is new, there is quite a bit of history and experience that stands behind the company. Vlad Rusz, the owner and CEO, has over a decade of experience working as senior management of small companies as well as providing managerial consulting to other businesses. In a previous enterprise Vlad Rusz, as the CEO from 2014 to 2016, achieved tremendous growth providing business consulting and business plan services to hundreds of satisfied clients, manifest in the numerous 5-star ratings received as well as various prestigious awards.
We look forward to providing a world class level of service to our clients, to help them achieve their business goals, and most importantly to increase their profit!